Everything You Need To Fabricate with GoMech
At GoMech, you can find all the right fabrication machinery, tools and supplies to get your shop using KoolDuct with ease. From cutting machines and hand tools to sealants and work tables, GoMech has the fabrication tools you need for your ductwork.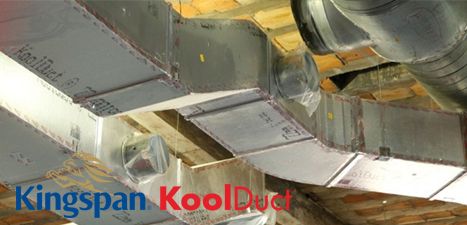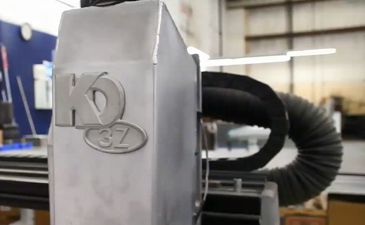 Change the Way You Ductwork
In today's economy, many find it more necessary than ever to separate themselves from the competition. In the HVAC Industry it isn't any different. Kingspan Koolduct is leading the way for a greener HVAC future.
By replacing insulated sheet metal duct with pre-insulated phenolic ductwork, Koolduct's innovative design will change the way you distribute air through your building. With the highest R Value available and the lowest air leakage in the industry, KoolDuct provides you with a fiber free environment.
Ready to Work for You
GoMech, LTD has been doing our part to make the fabrication of KoolDuct a streamlined process for today's marketplace. With products like the KD3Z and KD400, it's never been easier to start using KoolDuct in your shop.
Cut fittings at speeds of over 1800 inches per minute on the KD3Z or over 2300 inches of straight duct per minute on the KD400. At Gomech, we provide all the tools you will need to make the fabrication of KoolDuct work for you.